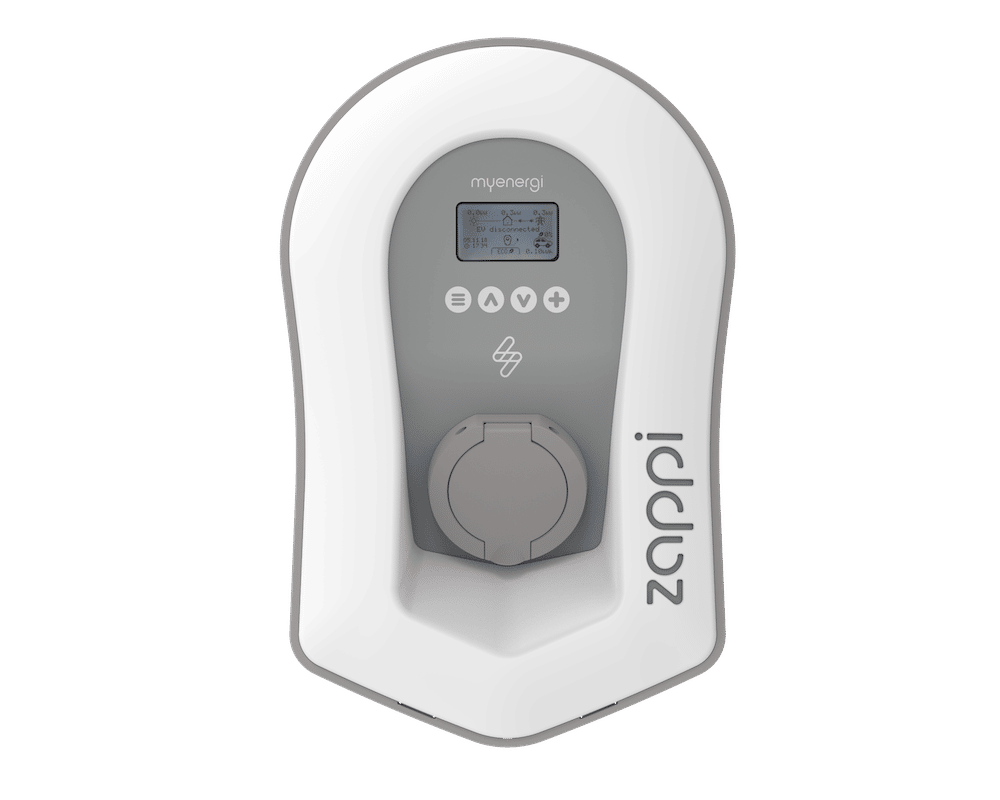 We're approved Zappi EV Charger installers.
Zappi is a smart EV charger with a difference.
Zappi isn't
just
a standard EV charger, it also has optional charging modes to utilise the 100% GREEN and renewable energy generated from your Solar PV or wind generation
. This Increases the Return On Investment (ROI) for your panels and electric car. The Zappi is user friendly and easy to install.
Being the first-ever solar EV charger of its kind, the Zappi EV Charger has
carefully
designed features and functions
. Giving you complete control of your electric car charging experience.
If you use the Myenergi app (produced by Myenergi Ltd.) you can set timers to utilise economy tariffs, use the boost function,
monitor
your devices, and so much more
!
At MTG Energy Solutions we
are trained
installers of EV charging points! We can install EV charging points
quickly
and
efficiently
so that you can rest easy.
---
Creating a sustainable future through our eco-smart technology
We're a passionate team. Made up of experts, activists & inventors. Our mission is to change the world through our green technology, creating a kinder and more sustainable future, together. We're relentless in our pursuit of transforming living and working environments with green energy solutions. We supply tens of thousands of homes and businesses globally with our renewable energy products and smart devices. They not only support our National Grid but give you the power to control your home's flow of energy. Micro-generated surplus energy can be as high as 80% and 100% of that can be self-consumed through our system.
---
We can combine solar energy with our electric vehicle charging installation.
Want lower running costs when it comes to your electric vehicle?
Photovoltaic power (Solar PV) generated at your residence or business can be a beautiful thing, and it amplifies the reason for an electric car, as it's like getting free fuel when you charge at home or office plus the environmental benefits here are also off the charts!
We install special units that send the surplus energy from your Solar PV installation to charge the EV, therefore, giving you free fuel for your car, or getting the electricity for free. You could also sell this to people charging their EV's and enhance your return on investment.