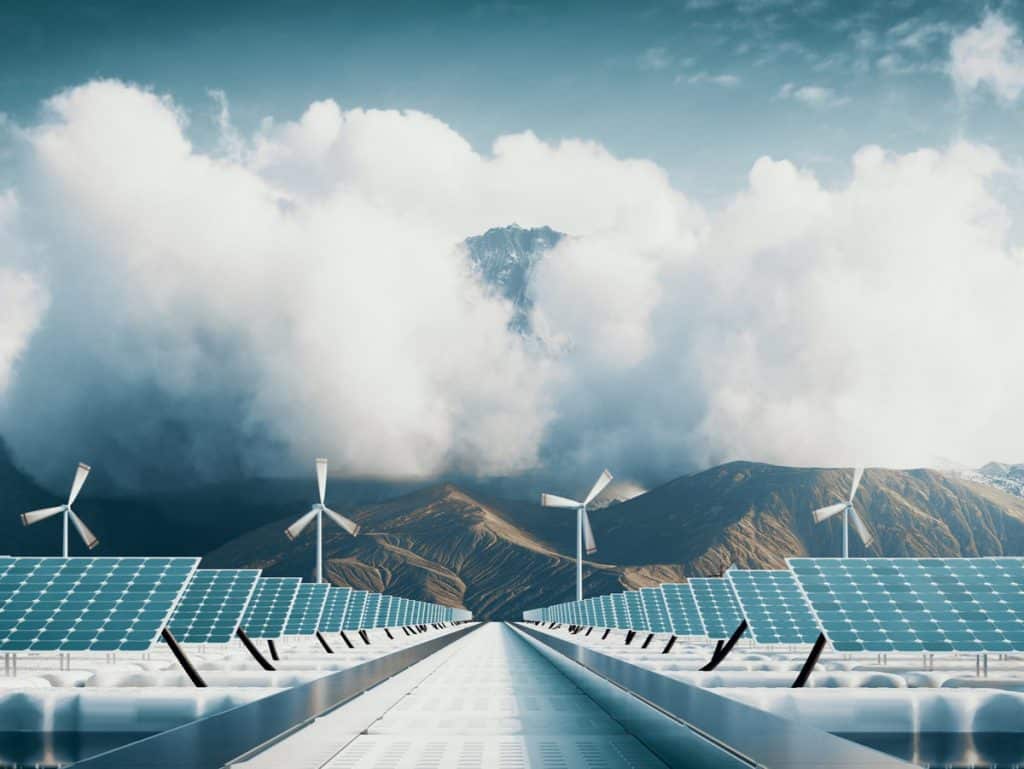 The UK ranked sixth in the world for the share of electricity produced by wind and solar energy! Wind and solar power accounted for 29% of Britain's electricity production last year. Placing the country sixth on the global league table. Globally, almost 10% of the world's electricity comes from wind and solar energy. A figure that has more than doubled since 2015.
Back in 2020, the Prime Minister set out new plans to 'Build Back Greener' by making the UK the world leader in clean wind energy. Creating jobs, cutting carbon emissions, and boosting exports. The announcement is part of the government's commitment towards net zero emissions by 2050 supporting 60,000 jobs.
This investment will create 2,000 construction jobs and will enable the sector to support up to 60,000 jobs. By 2030 ports, factories and supply chains will manufacture the next generation of offshore wind turbines, delivering clean energy to the UK.
Prime Minister Boris Johnson said;
Our seas hold immense potential to power our homes and communities with low-cost green energy and we are already leading the way in harnessing its strengths.
Over the past decade, the UK has cut carbon emissions by more than any similar developed country. In 2019, UK emissions were 42% lower than in 1990, while our economy over the same period grew by 72%.
The International Energy Agency (IEA) warns that 100% clean power is required by 2040, globally. This will control climate emissions and limit temperature rises to 1.5C above pre-industrial levels. Which is seen as a threshold beyond which the worst impacts of climate change will be felt.
Thinktank Ember warned that building enough wind and solar to keep up with the growing power demand will be a key challenge for many countries. Sectors such as heating and transport are switching to electricity.
Charles Moore, Ember's Europe leader said, "Wind and solar will be the backbone of the electricity system of the future. Countries like the UK are already proving that wind and solar are up to the job."
He added "In the last decade, the UK has led the way in a rapid coal phase-out," and said that as hosts of global Cop26 climate talks in Glasgow this year, the UK could steer the world away from fossil fuels and towards clean electricity."
The analysis warned that despite global optimism for the rollout of renewable energy, there is a huge gulf in terms of the speed of deployment.
He also mentioned that in the next decade, clean electricity deployment must speed up to replace fossil fuels and to meet the rising electricity demand. As the world's economy is becoming electrified and providing electricity access for all.
Wind and solar are the cheapest and cleanest forms of power and are poised to lead this transformation.
All of this can be done by increasing the number of businesses and homeowners installing solar energy. Here at MTG Energy Solutions, we have qualified electricians across the UK, with a specialism in renewable energy systems. Installing a solar panel will not only save you money but will also help the planet, as well as many more benefits which are discussed in our blog post. "The many advantages of solar energy"
If you want to find out any more information take a look at our website or contact us at 0115 888 2777