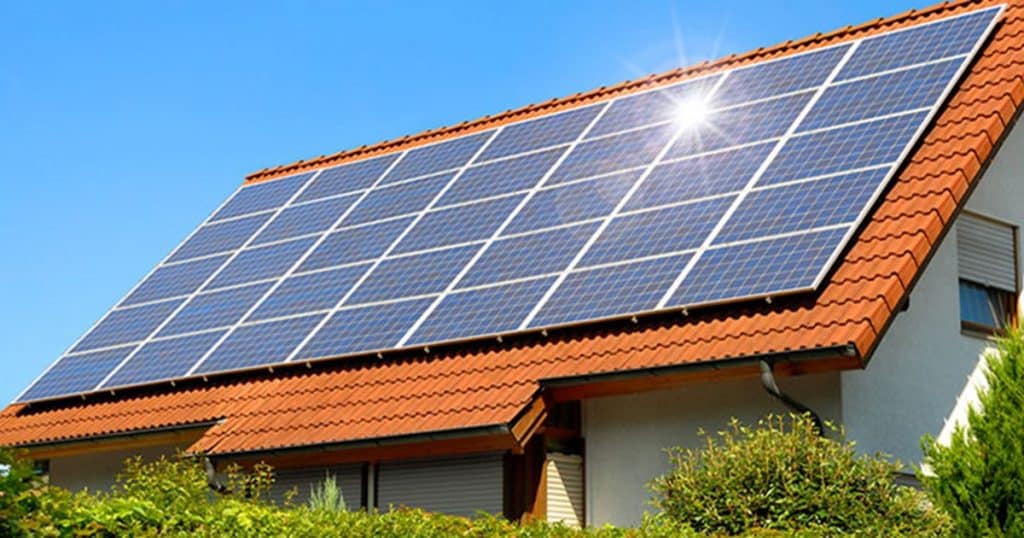 The answer is a resounding YES! Especially from a financial point of view as there are many benefits to installing solar panels. If you would like to read more on the benefits of solar energy take a look at our blog. The many advantages of solar energy
Solar panels have become more affordable in recent years, with costs dropping by around 70% since 2010. Nevertheless, they still represent an investment that's not to be taken lightly. 
Solar panels are defiantly worth it if you generate enough electricity and stay in the same house long enough. Solar panels absorb the sun's energy to generate electricity for free. Helping to significantly reduce your electricity bills.
On average, the cost of solar panels is between £5,000 and £10,000, around £350 per panel. You will notice there is a considerable gap. That's because there are several variables in force; perhaps the most influential of these is the size and occupancy of your house. 
Solar energy can save you money. It decreases the amount of energy you have to buy from the grid, therefore, lowering your energy bill. Solar panels create a natural source of energy that has the ability to power your home and other appliances like your TV, LED lights, stereos and laptops etc. 
 However, when it comes to running some of the home's more energy-hungry appliances such as washing machines, tumble dryers, stoves, water heaters and refrigerators, a 500-watt solar panel may be a better fit. 
An average-sized home with a 4kW solar panel system will spend approximately £6,000-8,000 on the system. You can expect to save roughly £270 on electricity bills annually.
When asking yourself how many solar panels you need to power your home, there are again several variables to take into account. The most significant contributing factor here is how much energy you use. While there's no single answer, a good rule of thumb is that it takes roughly four solar panels per kilowatts needed. Most solar panels produce around 250W every four hours of full sunlight.
A 3kW PV system will be sufficient for roughly three residents, according to average energy consumption. A system of this size would use about 12 panels on average.
A more common size for homes in the UK is 4kW, which can provide for three to four residents, a 4kW system would need an average of 16 solar panels.
You can always use a solar PV system to power some of your home instead of all of it. That would certainly lower the number of solar panels you need, but may not be as profitable in the long run.
If you would like to have a look at some other energy solutions take a look at our website here.
In the end, no matter the situation, solar energy in the UK is typically worth it. Financial benefits aside, any solar panels are worth it for protecting the environment, reducing your carbon footprint and adding value to your home. 
Do you want to reduce your home's carbon footprint and save money at the same time? Simply, fill in the enquiry form and we will get back to you as soon as possible. Our service can provide you with cleaner, efficient solutions using renewable energy services and products.