If you are looking for a simple, cost-effective way to reduce your carbon footprint, then look no further than solar panels. 
Together with the money-saving opportunities, the prospect of clean energy is why more and more solar panels are appearing on the roofs of properties across the UK. If you're curious to learn more about how solar panels reduce your carbon footprint, read on!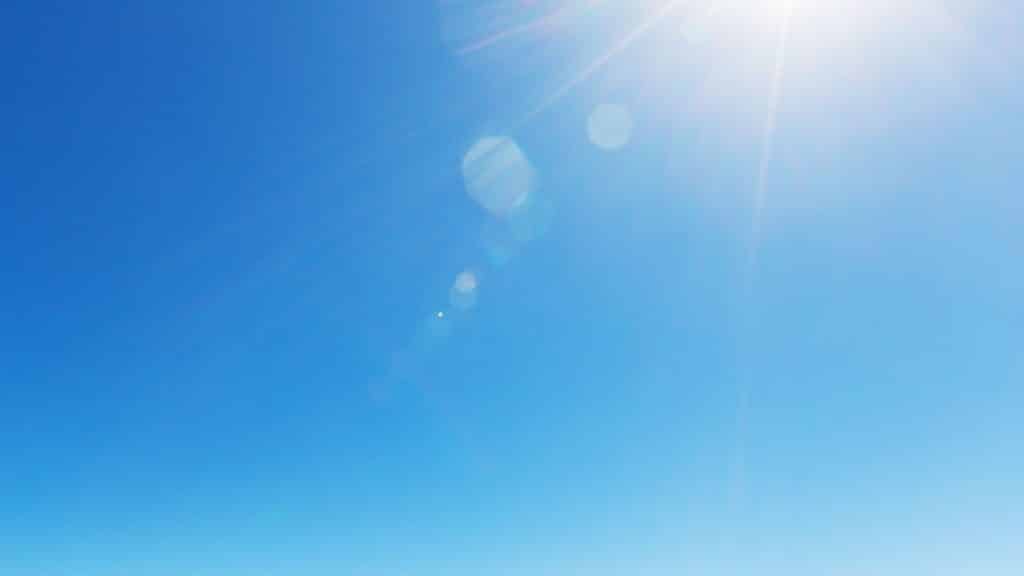 How do solar panels reduce your carbon footprint?
The sun provides enough raw energy in just one hour to power the entire earth for a year. And unlike the fossil fuels commonly used in domestic and business settings, it is clean, renewable energy. 
Solar panels allow us to harness this energy. Using photovoltaic cells, they convert the photons of sunlight into a current of electricity, which is then passed through an inverter to generate an alternating current. This alternating current is the free, renewable energy that can either power your property or be fed into the National Grid.
As a result, you use fewer fossil fuels, and therefore significantly reduce your carbon footprint. 
How much do solar panels reduce your carbon footprint?
According to the Energy Saving Trust, the average UK home with a solar PV system installed could reduce carbon emissions by 1.3 to 1.6 tonnes per year. 
To put that into context, 1.3 tonnes of CO2 is roughly the same amount of emissions that come from using 536 gallons of petrol, or charging 607,904 smartphones.
Over the course of 30 years, a standard solar PV system can be expected to save 39 tons of carbon dioxide. This is equivalent to the amount of CO2 saved from planting 2,365 tree seedlings.  
Do solar panels have a carbon footprint?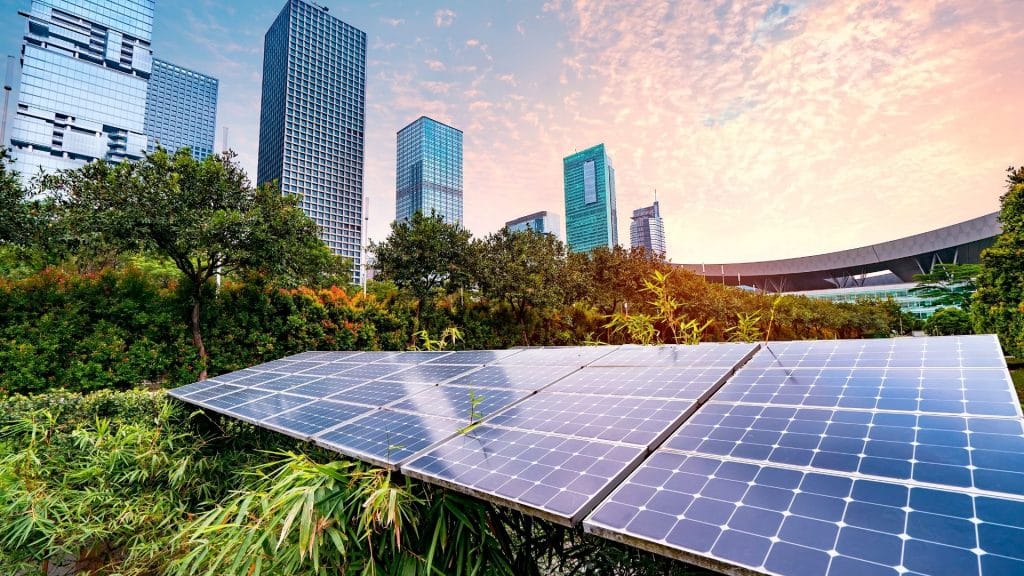 Though solar panels don't produce emissions once installed, the production steps leading to the installation inevitably contain a carbon footprint – from the mining of the metals, to the panel manufacturing process, to the transportation of the finished panels.
However, ever since the inception of solar panels, plenty of work and research has been carried out to improve the carbon efficiency of the manufacturing process. The solar industry has matured a great deal in recent years, and manufacturers have been able to adopt a number of practices that reduce emissions, including the use of more carbon-efficient materials.
Moreover, as renewable energy becomes more common, manufacturers rely less and less on coal to power the production process. This eventually could lead to a future where there are zero carbon emissions in the solar panel manufacturing process.
It's also worth noting that any carbon debt you acquire from having solar panels installed will be 20 times less than the carbon output of coal-powered electricity sources. So in effect, you'll completely reduce your emissions by just having solar panels installed. After just three years of use, the panels will have completely neutralised your carbon footprint.     
How to make the most out of your solar panels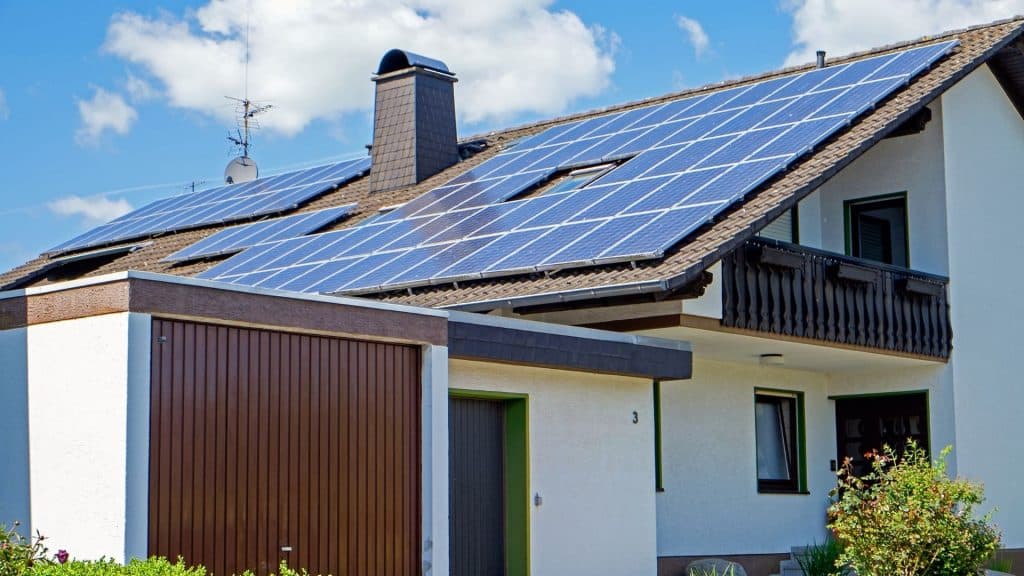 One of the great things about solar panels is that, once they're installed, you don't really have to worry about them. Solar PV requires very little maintenance and will work its magic even on cloudy days. 
Your system will prioritise using electricity generated from your panels, and it will seamlessly switch to using energy from the National Grid whenever necessary. This means you won't notice any difference in your electricity supply.
Your solar panels will work alongside your normal energy tariff without you having to notify your energy company. Having said that, you should consider shopping around to make sure you're getting the best available tariff.
In terms of your electricity usage, it's best to use any heavy-duty appliances such as washing machines and dishwashers during the day, as this is when your solar panels are most effective. If you're usually out during the day, you can take advantage of any inbuilt timers your appliances may have.
You'll also have the option to install a solar battery or energy storage system, which can store electricity generated during the day to be used at a separate time. This will help to ensure you're using as much of your solar energy as possible, thus further reducing your carbon footprint. 
Invest in solar panels today to start reducing your carbon footprint!
Solar panels are undeniably a force for good when it comes to lowering carbon emissions, and by having them installed on your property, you'll be playing a huge role in the planet-wide quest for sustainability – and saving yourself money on bills in the process!
At MTG, we provide top-quality solar panels to households and businesses across the Midlands. Get in touch today to receive a free quotation!